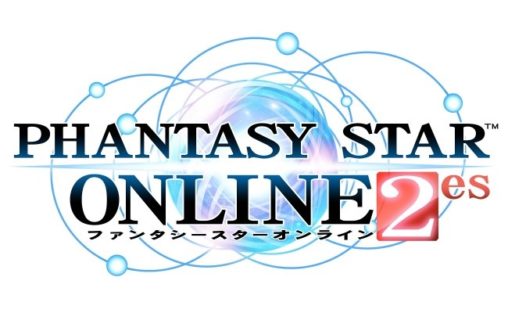 PSO2es Guide Navigator
  [ PSO2es Chip Database | PSO2es Emergency Quests ]
Phantasy Star Online 2es is the smartphone version of the popular online RPG Phantasy Star Online 2! Players utilize an arsenal of chips with various effects to fight against enemy forces.
The game is available for Android 4.0+ or iOS 6.0+ devices.
PSO2es Download
PSO2es English Patch
September 21st Update

Chip
Ability
Just Attacks activate an effect that increases ATK dramatically based on the variety of chip elements equipped. The effect also increases damage towards XH type bosses.

Kazuma Kiryu

 
 
 Heavily increases ATK and converts a portion of the damage dealt into HP.
Goro Majima
 
Prevents status effects and increases ATK.
Ulala
 
JAs activate an effect that slightly recovers HP/CP and makes attacks deal extra heavy supplemental damage.
Fortuner
 

JAs activate an effect that increases ATK dramatically. Increases the power of PA/Technics tremendously for [Fire] [Ice] and [Wind] PA/Tech chips.

Hyakka Ryouran
 
▼▼ Weaponoid Side Story▼▼ 
JAs or Evasive Maneuvers activate an effect that increases ATK to superior levels and increases max CP.
Astral Riser
 
▼▼ 

Not in the Sega Collab Scratch

▼▼
Just Attacks active an effect that increases the power of PA/Tech chips tremendously when their elements are Dark, Lightning, or Ice.
Iblis Blood
 
▼▼ AC version of Sega and Non-Sega Collab Scratch ▼▼
 

Basic Attacks inflict a random status effect. Heavily increases damage towards enemies afflicted with status effects.

Venturing Gene
[Premium]
Leisure: Photon Dice
Added a new mini-game called Photon Dice.
You can play this game a limited # of times until the stamina refills. 
Photon Dice Rules
The goal of the game is to roll dice with a higher value than your opponent.  If you lose, you'll forfeit the LC you've earned up to that point. The more consecutive wins, the more LC you'll lose if you fail.
Fever
Rolling three dice of the same value will activate a [Fever]. This will allow you to win the game regardless of the value your opponent. However, if both you and the opponent receive a Fever, then the dice of the higher value will determine the winner.
Leisure Coins
After the match, you'll receive a new currency called Leisure Coins (LC). These can be traded in at the Prize Shop for various items.
Victory Bonus
You can also achieve a [Victory Bonus] for even more LC if the following conditions are met:
Fever (Same Dice) = 10x LC
Straight (Numerical Order) = 3x LC
Double (Same Value for Two Dice) = 2x LC
Double Up Challenge
A [Double Up Challenge] can occur after winning the first playthrough. This increases the amount of LC you'll earn if you win matches in a row. After 5 consecutive victories, the game will end, allowing you to claim the LC earned up to that point.
During Double Challenge, winning a normal match will double the amount of LC you can earn. [Victory Bonuses] during Double Matches can also contribute an even higher LC. 
Refund
Refund LC section TBA.
Yamigarasu Special Quest
Yamigarasu has a new special quest where you can receive crow feathers for completing the quest. These crow feathers can be traded into the exchange shop for the Yamigarasu-NT weapon. You may also hunt for these crow feathers outside of PSO2es by clearing Yamigarasu's Client Orders in PSO2!
Stage

Drive Cost

Enemy LV

闇の鴉羽を求めて・超級
Seeking Dark Crow Feathers: SH

32

Lv.58 ~ 60

闇の鴉羽を求めて・上級
Seeking Dark Crow Feathers: VH

24

Lv.52 ~ 55

闇の鴉羽を求めて・中級
Seeking Dark Crow Feathers: H

16

Lv.32 ~ 35

闇の鴉羽を求めて・初級
Seeking Dark Crow Feathers: N

8

Lv.8 ~ 10
宵闇の鴉羽 (Dusk Crow Feathers) are available as a drop from the Yamigarasu Special Quest. You can also receive them as a reward based on your total score throughout all difficulties. In addition, Dark Double Saber PA Booster & Dark Spear PA Booster chips can be obtained as a drop on VH and SH.
Yamigarasu Exchange Shop
Item
Dusk Crow Feather Cost
★13 ヤミガラス-NT
★13 Yamigarasu-NT
宵闇の鴉羽 ×60

★11「セラフィ」
★11「Seraphy」
宵闇の鴉羽 ×50
★11「アネット」
★11「Annette」
宵闇の鴉羽 ×50
★11「ジェネ」
★11「Gene」
宵闇の鴉羽 ×50
★11「ブルーノ」
★11「Bruno」
宵闇の鴉羽 ×50
★11「パンプキンロッド」
★11「Pumpkin Rod」chip
宵闇の鴉羽 ×30
★11「氷の大砲 激化」
★11「Ice Launcher PA Booster」
宵闇の鴉羽 ×30
★11「氷の強弓 激化」
★11「Ice Bow PA Booster」
宵闇の鴉羽 ×30
★11「氷の法術 激化」
★11「Ice Technic Booster」
宵闇の鴉羽 ×30
★11「炎の双機銃 激化」
★11「Fire TMG PA Booster」
宵闇の鴉羽 ×30
★11「炎の魔装脚 激化」
★11「Fire Jet Boots PA Booster」
宵闇の鴉羽 ×30
★11「炎の法術 激化」
★11「Fire Tech Booster」
宵闇の鴉羽 ×30
★11「宵闇の鴉羽」
★11「Dusk Crow Feather」
混沌の鴉羽 ×2
Turbulent Crow Feather

PSO2es Campaigns
Boost Event Campaign
Season 1 Story / Arks Quest (2x EXP) (9/21 ~ 9/24 @ 23:59)
Yamigarasu Campaign (Until Oct 25th)
Login to receive 3 Rappy Medals
Login Campaign (Until Sept 27 @ 23:59)
Login each day to receive 1 Rappy Medal.
Thanks for Playing (Until Sept 27th)
If you logged in between July 26th ~ September 6th, you'll receive 3 Rappy Medals.
Welcome Back Go Go Campaign (Until Sep 27th)
If you haven't logged in since July 26th, you'll receive:

30 Rappy Medals
Morning Sky Bouncer
Singing Rappy Chip (x5)
Grinder (x55)
500 FUN
Quick Rundown
★ Bonus Features ★
Warning!
Keep a periodic backup of your 16-digit device transfer code.
You may not be able to log into the game if you lose this code!
Check "Device Transfer" tab in the guide for more details.
Getting Started
Hello and welcome to Phantasy Star Online 2es. Throughout the game you will be assisted by Seraphy who will be teaching you the ins and outs through various tutorials. After installing the game you will be given a menu with several choices. Click on the tabs below to see an explanation of the various functions.
Startup & Configurations
The Main Lobby
After completing the tutorial, you'll be transported to the main lobby. Similar to the start menu in PSO2, this lobby provides access to an assortment of features.
Large Main Buttons
緊急イベント Emergency Event

出発 Depart

クエスト Quest
外伝 Side Stories (aka Gaiden)
Four Small Buttons
Organize 編成 | Shop ショップ | Scratch スクラッチ | Link 連動
Left Green Buttons
Menu メニュー
Mail メール
Chip Library 研究室
Leisure レジャー
Info インフォ
The Lobby Menu
Emergency Quests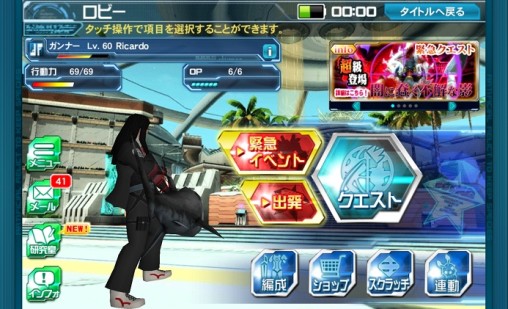 Emergency Quest in Progress
緊急イベント

Emergency Event

出発 Depart
Emergency Quests are a special kind of quest where you must defeat a ferocious enemy in a certain period of time. You can participate in an Emergency Quest by pressing the [Depart] button that appears at certain hours during the day. These quests use their own form of energy called Operation Points, indicated by the OP bar underneath the character's name.
Learn About Emergency Quests
The Chip System

Chips have two major categories:
Active Chips have a white corner, must be activated manually, and consume CP.
Support Chips have a black corner, activates automatically under certain conditions.
Each chip has a certain element attached. Equip the best combination of chips to dramatically increase your elemental values.
Chip Details
Long press on a chip to access more detailed information.
Chip Details (From Top to Bottom, Left to Right)
Cost
Chip Lv.
Element
Max Chip Lv.
HP
Pts until Next Level
CP
Class Bonus
Description
(Ability Lv. and Activation Rate) or (CP Consumption)
There are several different styles of chips, we'll outline each of these in the following tabs:
PSO2es Chip Library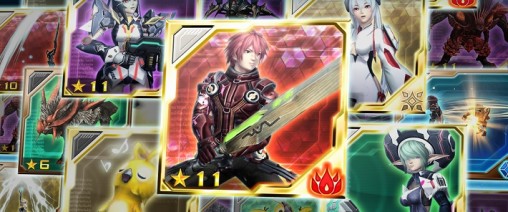 Click the button below to see descriptions of chips!
View the Chip Library
The PSO2es Chip Library contains chips released as part of an esScratch, and chips from various enemies throughout the game.